Squid Proxies Review - Is it the fastest IP service?
Most of us use the computer to search for something online and find the results. And many of us don't care mainly how it works.
These days, there are so many unscrupulous internet users who can just easily breach your security and hack your computer. Worse, they can steal your identity. When you search something on the web, you are using a proxy server.
What is a Proxy Server?
A proxy server acts as an intermediate between a computer user and the internet. In short, it is the gateway between you and the internet.
It serves some degree of security, functionality, and privacy. When you use a computer and you are using a proxy server, the internet flows through it before reaching the address.
It helps computer users to connect indirectly with other network services. When using, the client computer connects to the proxy server to request resources, such as games, videos, e-books, web pages, or other resources.
After getting these resources, it seeks resources from the cache on the local hard disk. If it is cached previously, the resources will be brought to the client computer.
In case that it is not yet cached, it goes to the relevant servers to request the resources. It caches the resources from the remote servers.
What are the main uses of a proxy server?
Proxy servers are used nowadays to share internet connections on a local area network, access blocked sites, hide the IP address, or use internet access control.
It speeds up internet surfing. It provides quick access to the internet than direct access.

When sharing LAN or internet connection. A family or a small business can use a single connection with many computers through a LAN with a proxy server.

To hide an IP address. For security reasons, it can be used to hide the IP address of the client computer. It avoids unexpected virus attack or unexpected access.

In order to bypass security restrictions and filters on sites. Using proxy servers allow you to access blocked sites.

In order to scan outbound content.

To apply internet access control.

To bypass regional restrictions.
Modern proxy servers can do much more to secure the internet connection and users. It also promotes privacy. One of the most popular proxy servers is Squid. What makes it different among other servers in the market?
What is a Squid Proxy?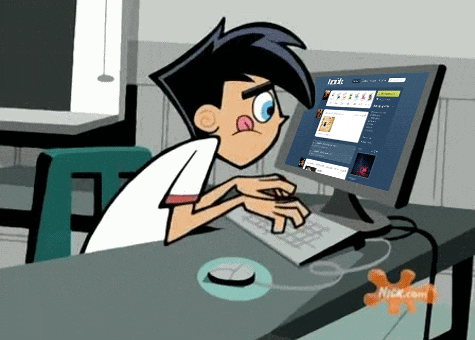 Squid proxy is a Unix-based proxy server that caches the content closer to a requester. It caches various types of internet resources including FTP and HTTP.
The squid is installed separately on the web server with the original files. It monitors the use of resources across the network. It works as an intermediary by sending the client's request on the server and saves a copy of the requested resource.
If one or many clients request similar resources before the cache, it serves the resources quickly. It speeds up the download of the request that saves the bandwidth.
Squid servers have been used by Internet Service Providers (ISPs) since the 1990s for quicker download speeds and cut down latency, especially when downloading rich media and watching videos. Site operators or webmasters usually place a Squid server to work as a content accelerator. It caches content that is viewed more often and speeds up loading on web servers.
Now let's check what others are saying about the Squid server:
Private Proxy Reviews:
According to the review site, Squid Proxies is a private proxy server that offers great proxies for search engine optimization (SEO). It highlights its speedy worldwide server, 24 x 7 access to proxies, and 20 percent recurring discount.
The platform gave the server an overall rating of 9.3. In terms of pricing and plans, it particularly targeted for marketers who have shared and dedicated proxies. Squid Proxies offer private and shared proxies for any legal purpose and anonymous HTTPS/ HTTPS proxies. What's good with the site is that it works with any site.
You don't need to any password or username to use it because it is locked into your IP. They don't offer a trial period as other proxy servers offer but they provide a 7-day money back guarantee. In case you want to stop the service, you can get your money back within 7 days.
Squid Private Proxies Plans:
The proxy server stands out from the rest because it offers a full refund of your payment within the 7-day period. So in case you aren't satisfied with the result or they failed to help you, you can get your payment with no issue. Monthly packages can cost around $24 to $1,500. Private proxies start from $0.75.

You can upgrade the proxy package anytime by sending a request for the upgrade. You have the choice to keep your current proxies or change all the proxies into a new one.

There is a request period of 7 days if you plan to downgrade. Send the request before the due date. You can get a refund of the amount of your existing package.

An affiliate program allows users to earn a 20 percent commission for referrals every month. If a person uses your referral link, you will earn a commission. The commission can be easily withdrawn 30 days after the referral on your PayPal account.

The features of private proxies include multiple cities, web mailing, multiple subnets, unlimited bandwidth, non-sequential IPS, and fast speed. Shared proxies start at $0.42 to $1.00.

Users can get a full refund within 3 days right after buying a package of the proxy. If ever there are billing mistakes, you can submit a ticket within 30 days. Payment can be done through PayPal or 2Checkout.
The 7-day money back guarantee is a great assurance that you can stop using the service anytime you want during the period. You can decide if it is the right tool for you or not without purchasing higher plans.
Squid Shared Proxies Plans:
It offers a full refund within 3 days if the client is not satisfied with the results.
Network Functions and Performance:
According to the review platform, Squid offers non-sequential IPs for a speedy connection. It provides reliable servers that work for the purpose. However, according to them, the shared proxies are not that reliable and not really working. They suggested taking the upgrade to private proxies.
It is performing well as proxies because a lot of users are claiming using it on Instagram and other social media network automation.
Its interface is very easy to use. The UI is intuitive and promotes user experience.
Below are the positive characteristics of the Squid proxy server:
It is easy to use. You don't need configuration. Just enter the IP and port into your browser.

It offers unlimited bandwidth without server restriction.

There are no advertisements on the site.

They provide multiple IP subnets coming from different cities across the US.

It is offering great privacy or anonymity. Your IP address is hidden without knowing that you are using a proxy.

You will receive non-sequential IPs from different subnets and locations.

IPs can be refreshed each month.

You can access your proxies anytime.

There are no compatibility issues because it works with any browser and supports HTTP/ HTTPs.
It functions very quickly. Once you purchased the package, proxies can be used in as fast as 5 minutes. You will receive the information including the proxy details in your email. You can access the proxies on the proxy panel once logged in.
It cannot be used for different occasions including but not limited to child pornography activities, spamming, malware distribution, phishing, distributed denial of service, impersonation, stalking, bullying, excessive connections, and hacking. Users will be warned once they are caught.
However, if there is no response from the user, the service can be terminated immediately without notice. Allowed activities on the proxy include Scrapebox, SEO auto pilot, SeNuke, TweetAttacks, and Webmail. Users must carefully read the user agreement before using the service to avoid any issue.
Server Locations:
Squid proxies provide services on the following locations including USA & Europe (Bern, Switzerland, Canada, UK, Sweden, Zurich) China, India, and more. If you are planning to target a specific location, you must submit a ticket following your check out. If not. It will be allocated in the U.S.
Customer Support:
It provides email and ticketing customer support. Customer service is available 24/ 7. Squid Proxies has a limited communication line with their clients and can't be reached through Skype, chat, or forums.

According to Private Proxy Reviews, Squid is a trusted server. They find its site easy to use and navigate.

New users wouldn't find it hard to use the interface because they have plenty of helpful tools on the site. There are tutorials, customer service section, and a FAQ section that helps first-time users.

The step-by-step tutorials answer questions that every user may have. It answers questions like how to address connectivity issues, how to use proxies, how to use HTTP proxies, and more. These tools help users in understanding how it works. What's good with the site is that it is free of ads.

Users can easily reach customer support through a ticket. Simply visit the site and look for the support page. There are several tools that can help you with the information you need including FAQs, pre-sales inquiry, or announcements.

Using a proxy server like Squid makes surfing the web safe and sound. With the use of the tool, you can surf anonymously and secure your privacy.

There is no restriction in the bandwidth use. Clients can change or request for new proxies every month.

Internet users and online work are susceptible to great risk since the exchange of information online are vulnerable to threats. Anyone can be victimized by online hacking, misuse of information, identity theft, and more.

Web proxy servers act as a great tool to provide safety and security for online users. You can work online anonymously. It is an important tool for businesses to protect their data and information from grave threats.
Reviews
Best Proxy Providers
Best Proxy Providers rated the proxy server a score of 7.9. It tags the site a proxy provider with a focus on marketing.
The server focuses on providing working proxies for marketing bots. It is one of the several servers that provide both private and shared proxies.
Its proxies work with the majority of the bots and support all sites. They support all major email providers.
According to the review site, you can only use these proxies for marketing bots that support HTTP/ HTTPS. It is not recommended for Craig-list because not all its IPs succeed on the site. For this reason, it is more recommended for social media automation.
Its limitation is that it only allows IP authentication for their proxies. On the other hand, you can use up to 10 IPs to connect to your proxies.
Box Prox
According to Box Prox, Squid permits users to use the internet without revealing the IP address. It offers great privacy and security.
The proxy server offers a speedy server (1, 000+ Mbps speed) to offer users a great user experience. It makes surfing a breeze.